THE AXXÈS OFFERS, DRIVING EFFICIENCY AND SERVING YOU BETTER
OBU (ordering, blocking, cancellation)
Toll alert services (most expensive rate, class discrepancy, prohibited route, prohibited period)
Fleet management
On-line claims
Invoices and consumption self-care monitoring
Remote modifications to vehicle characteristics
Real-time positioning, French and European mapping
Simulations and comparative route planning (time, km, calculation of toll amounts) in France and Europe
Journey history for each vehicle
Activity report for each vehicle, including time spent stationary, moving slowly and driving (csv, pdf, xml)
Cumulative activity reports (csv, pdf, xml)
Estimates of CO2
Personalisation and visualisation of points of interest (POI)
Péage France, Espagne, Portugal, Herrentunnel (Allemagne), tunnel du Liefkenshoek (Belgique)
Viapass network (Belgique), réseau ASFINAG (Autriche)
ASFINAG network (Austria)
Viapass network : access to the Belgian mileage charge
Electronic Data Interchange service
FOCUS ON THE EDI SERVICE: HOW DO YOU BENEFIT?
Statement of all consumption invoiced in your chosen period
GLOBAL CONSUMPTION PER TAG
The total consumption by each tag.
Summarises the data from the toll and service invoices from the previous month in a single report.
Summarises trips invoiced at the MER during the period, with the suggested entry toll plaza (for Viaxxès SAT tags).
Transmission of GPS positions (satellite tags only) and toll data (all tag types) in real time via a technical interface between Axxès and the customer.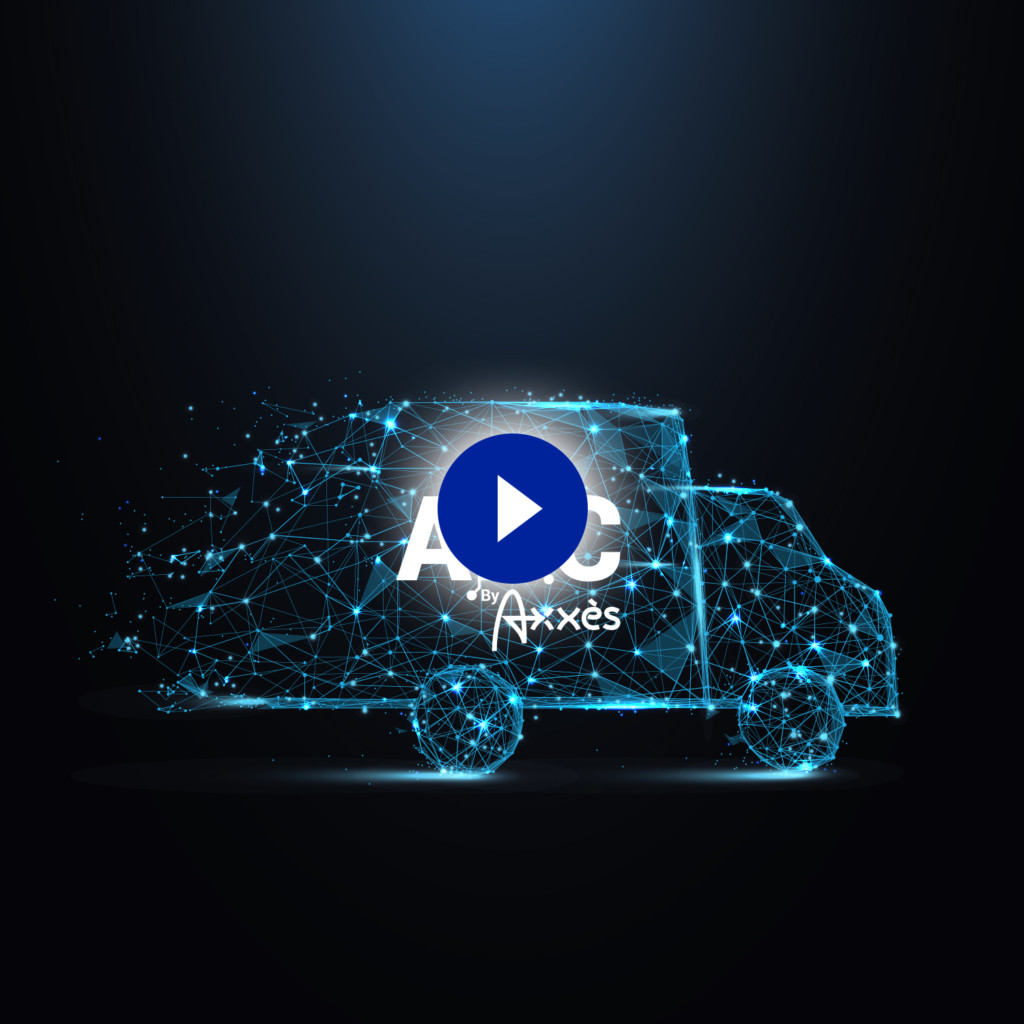 SUBSCRIBE TO THE AXXES DATA CONNECT SERVICE
Opt for a collaborative delivery tracking solution:
Give your customers access to information on the routing of their goods.
Increase productivity: No more manual entry of delivery reports in multiple shipper portals.
Increase your quality of service with real-time and predictive information
Expand your business by signing new contracts with charterers
GEOLOCATE AND SUPERVISE YOUR FLEET IN REAL TIME
Axxès is innovating with the creation of Axxès Fleet Manager, a complete real-time geolocation application for your fleet reserved for professional freight and passenger transport companies. Using your computer or mobile, supervise your deliveries by preparing routes for each vehicle and monitoring their positions at any time. View detailed activity reports for all your transport activities and redefine routes based on cost.
With geofencing, receive alerts every time your vehicles enter or leave a zone. Inform your customers in real time when their goods reach their destination.
Always react in time with alerts
Optimise your fleet costs
Monitor your eco-driving policy
Supervise journeys in progress
Identify the best routes
Define the geographical zones you want to control
Be ready to cross the doors of the LKW Maut network in Germany with B 'Moov, the OBU which opens the access to the networks: France-Spain-Portugal-Austria-Belgium (Liefkenshoek +Viapass)-Germany (Herrentunnel+LKW Maut) and soon the Øresund and Storebælt-Norway and Switzerland.
A single electronic toll box and a single subscription contract for the whole of Europe.
WIN THE PERFORMANCE RACE AND PROFITABILITY
With Axxès Fleet Optim', you control the real cost of use of your vehicles, optimise their use and decide on the driving policy to adopt.
Get real-time data on your vehicles, anticipate maintenance, battery charge level, overhauls, technical control or tachograph inspection.
Analyse your drivers' fuel and driving consumption and check the number of kilometres travelled.
AFO also allows you to remotely read, collect and download social data as well as to store archives according to the rules in force and easily retrieve them in the event of an inspection.
Process your drivers' pre-payment and control violations
Tracking of mileage and hours of use
Precise evaluation of consumption and fuel consumption
Automated tracking of maintenance and servicing cycles
Remote downloading and archiving of tachograph data
Tachograph times with remaining driving and rest times
Eco-driving
Trailer tracking
Driver identification
You expect the best service to draw all the potential from your activity – access electronic toll collection solutions from Axxès.