Manage drivers' working time with real-time employee data.
With alerts and a direct connection to the driver's tachograph, it is possible to view the number of hours the driver has worked, rested, driven and been available in real time, and thus take decisions about the mission in accordance with the legal requirements. Driving time optimised, rest time anticipated and costs avoided for better fleet management and the assurance of compliance with the rules.
With Fleet Optim': for optimum vehicle use.
GPS and actual mileage tracking: check the distances travelled (important for mileage-based insurance or leasing contracts). Compare theoretical hours or kilometres against actual values, ideal for planning maintenance operations.
Fuel data reporting: Monitor fuel levels precisely across your whole fleet so that you can quickly make the necessary adjustments, such as route changes, and inform your drivers about more appropriate driving practices.
Preventive and corrective maintenance management: Mechanical alerts about oil and coolant levels and brake faults prevent the risk of the situation worsening and enable periods of vehicle fleet immobilisation to be anticipated.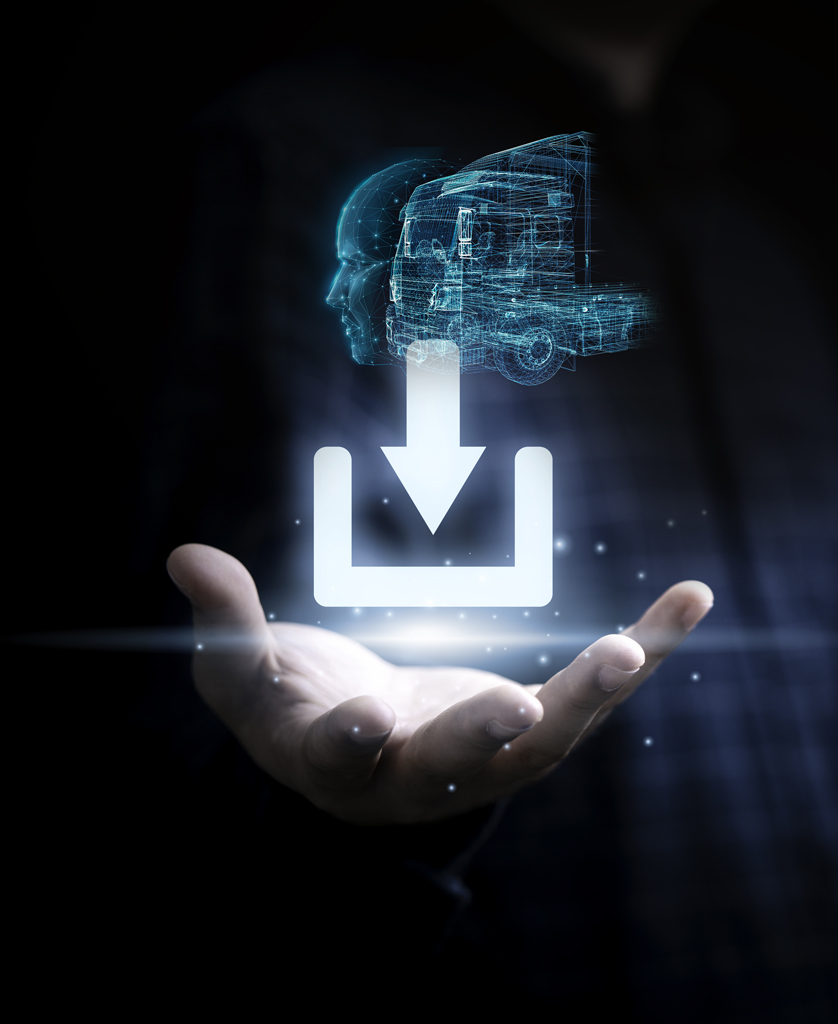 C1B DRIVER AND V1B VEHICLE DATA
REMOTE DOWNLOAD allows you to download C1B driver data and V1B vehicle data remotely.
Read, collect and download driver data remotely
Store archives in line with the rules and easily retrieve them in case of inspection
Driver and vehicle tachograph data (C1B and V1B) can be downloaded remotely, ensuring that you always comply with the rules thanks to systematic data reporting.
The a-reporting data transmission service provides you with the following reports :
Details of all the fleet's consumption over a given period
The total amount of consumption per OBU over a given period
Monthly invoices in a single document
Journeys charged at the most expensive rate for claiming refunds
CHOICE OF FREQUENCY, FORMAT AND RECIPIENT